A London business coaching consultancy SERVING LONDON's great small business owners & Startup entrepreneurs
"There is a blueprint of methodology, process and business principles which when implemented will set your company apart from the rest"
Business Direction Services is a London based business coaching and start-up consultancy wholly focused on Maximising Business Potential for London's great SME (small medium enterprise) business owners and start-up entrepreneurs. We do this by working one on one with the business owners / company Directors through our 5 workshop Maximising Business Potential (MBP) programme. We are true business partners, with the necessary experiences, knowledge and skill sets who will partner with you (in a cost effective manner) to help set your company apart from the rest.
Your Great Business Into A Remarkable Business
Strategy and YOUR Business Future
We offer our first workshop free of charge* in order for us to learn about about each other and for you to see the strength of our services and product offering. There is no contract entered into for this Workshop. You simply choose at the end if you wish to continue with our programme (paying per workshop for the 4 remaining Workshops)
*To selected small businesses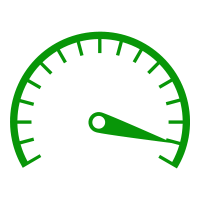 A 5 Workshop Programme of work called the Maximising Business Potential Programme
In total we work with you through 5 Workshops including Strategy, Finance, Marketing, Sales and Leadership and HRM. The entire programme has been developed to ensure you are provided with a world class business development methodology and the business principles, processes and measurement capability to manage your business more efficiently and profitably. We work with you to optimise your business in an integrated manner, helping your business to evolve and scale in a structured, purpose built manner.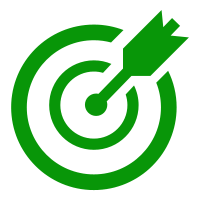 Ensuring you take time out and focus working "on" your business rather than simply, as always - "in" your business
We enable you to focus working on your business, rather than just within your business. Did you know that the majority of SME business owners we speak to in service based businesses can rarely recall when they last took quality time out of their work plan to work holisitically "on" their business, rather than just "in" their business? Perhaps you can relate?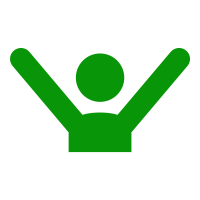 We are a business performance company which will ignite your enthusiasm
When you work with us you will see business management (strategy, planning, finance, marketing, sales, HRM and leadership) from a whole new perspective. You will be left with a methodology, toolsets and business principles, and a fully wrapped and completed business plan which will allow you to accelerate away in a profitable, efficient and more manageable capacity. We work with dedicated business owners to help turn your great business into a remarkable business.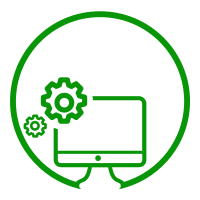 Over the years we have built up a wealth of experience in website development, IT, process improvement and automation. We have the knowledge and experience to develop great mobile and tablet ready websites with great SEO. We can provide you with a cheap way to host, develop and manage your own digital and web presence in the long term, allowing you to take control. We also have leading project management capabilities, where we can help you map, develop and roll out your IT requirements, improve your processes and develop your automation capabilities.
A London Business Coaching & Start-up Consultancy - Do you believe in the potential value?
There is a blueprint of methodology, process and business principles which when implemented will transform a business. Business men and women who have implemented these systems are aware of this, and hold this information close to their heart, rarely divulging to even their inner and most trusted colleagues.
For small medium businesses and startup entrepreneurs, obtaining a clear vision, use of proven methodology, implementing strategic processes and strong business principles, and then executing defined plans in your business must be considered of utmost importance. So too must the premise of taking time out to "work on" your business, rather than just always working "within" your business.
Business Direction Services is a London based business coaching, advisory and optimisation group delivering the Maximising Business Potential program. We work with you to build and drive commitment, vision, engagement and action around key strategic priorities, and guarantee remarkable outcomes. Via a 5 workshop programme (each of 6 – 7 hours duration), the Maximising Business Potential programme focuses on your businesses:
Strategy
Finance
Marketing
Sales
Leadership & HRM capabilities.
You will be teamed with a dedicated and experienced London business coach / start-up professional who has the knowledge, experience (rarely found, yet so dearly needed), methodology and tools to assist you develop and ultimately improve your businesses strategy, purpose built plans, efficiency and profitability from a great business into a remarkable business  – this I guarantee.
To selected local small businesses, we will provide the first workshop (Strategy and YOUR Business Future) free of charge to prove our capabilities. Please go here for information on our free offering.
We work primarily with small medium business owners and startup entrepreneurs, focusing on services based businesses which are typically turning over between £20,000 to £5,000,000 per annum or startups just starting out. London is our home, and we love working with London based services business owners and startup entrepreneurs. If I have stoked your interest please contact us and I will organise a time for us to speak – I guarantee to keenly listen, show my curiosity and be helpful at the very least. 
Our Services include Business Coaching as well as Startup Business Help and Advice to London & the UK's great business owners.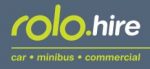 The BDS workshops were fantastic. Better than I could have imagined. The blueprint that Drew talks about is something I didn't expect to exist. It provided me with principles of business which I was not aware could be so well and clearly defined, and a methodology / system to manage my business in a much more efficient and manageable way. I saw tangible results after the first Workshop and it totally revolutionised the way I look at running my business and how I work on my business.

A new perspective and of great value to me. Thank you Drew and Business Direction Services.
We Welcome Speaking With You
Do you have well defined business plans? Are you a startup? Do you have any business frustrations? We're here to help!
At Business Direction Services we believe that we need to get to know one and other before we start working together. Please contact us and I will get back to you to arrange a time for us to spend 30 mintues on the phone to get to know each other.